The Cyprus WN Conference was attended by more than 650 participants. 70% of them were top managers
On September 12-13, a conference for game developers and publishers WN Conference was held in Limassol. Its guests were representatives of companies such as Google, Apple, Larian Studios, Ubisoft, Saber Interactive, Playrix, Owlcat Games and Sensor Tower.
The organizers of the conference from WN Media Group report that a total of 653 people from 351 gaming or gaming-related companies took part in the event. Half of the companies are development studios (50%). Almost the same number are engaged in advertising services — 46%. There were much fewer publishers — 29%.
Distribution of participating companies by specialization (one company may have several specializations) and size
As for the guests themselves, 70% of them occupy top managerial positions. The vast majority of participants were from European countries — 80%. Another 8% of the conference visitors were from North Africa and the Middle East, and 6% were from the CIS.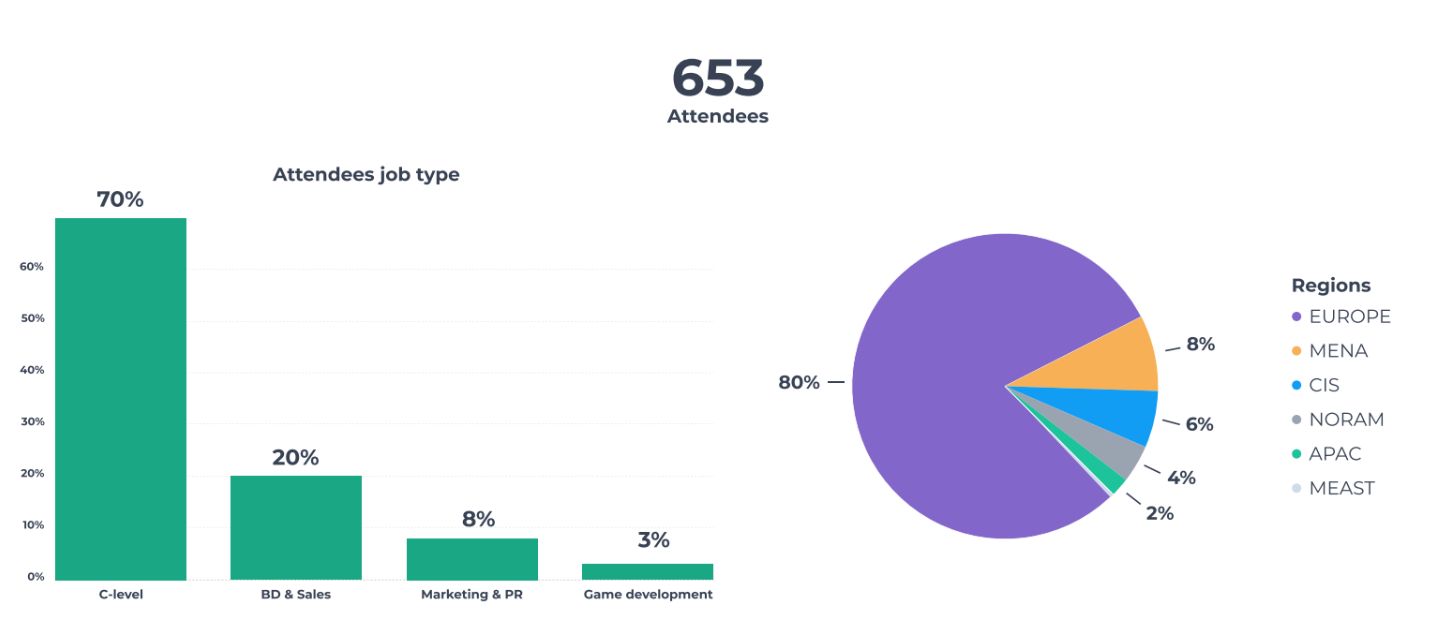 Distribution of guests by specialties and countries
The organizers of the Cyprus WN Conference selected 20 project developers to participate in the exhibition. 63% of the games were created on Unity. The Unreal Engine was used less often — 32% of games were developed on it.
Most of all there were action games (44%), RPG (32%), puzzles (29%), shooters (21%) and strategies (21%) at the exhibition. A significant part of them were made for Android (64%), PC (59%) and iOS (46%).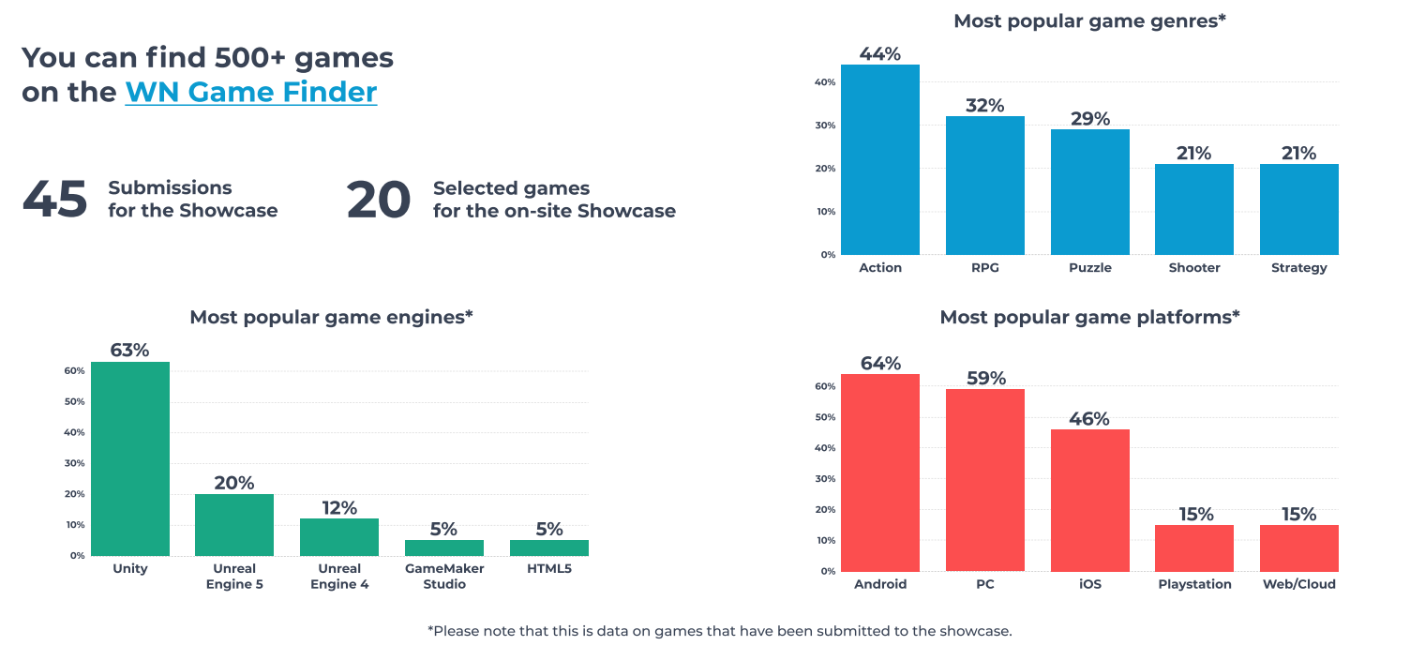 Distribution of games by the type of engine used, genres and platforms
The next WN Media Group event will take place the day after tomorrow. The WN CEO Summit will be held in Istanbul on September 20. Recall that this is a series of events focused on the top management of gaming and near-gaming companies. We wrote in detail about the summit in August.
Below are some photos from WN Cyprus'23.