On May 24, the third Chinese WN Connect was held in the capital of the Celestial Empire. This time, the guests of the event were such companies as NetEase, Perfect World, Lilith Games, FunPlus, Cocos, yodo1 and many others. We tell you about the results of the event.
According to the organizers, most of the participating companies were publishers. 48% of the companies participating in the event attributed themselves to them. There were slightly fewer game development studios on connect — 42%. Also, a significant proportion of companies — 26% — noted that they are engaged in investing.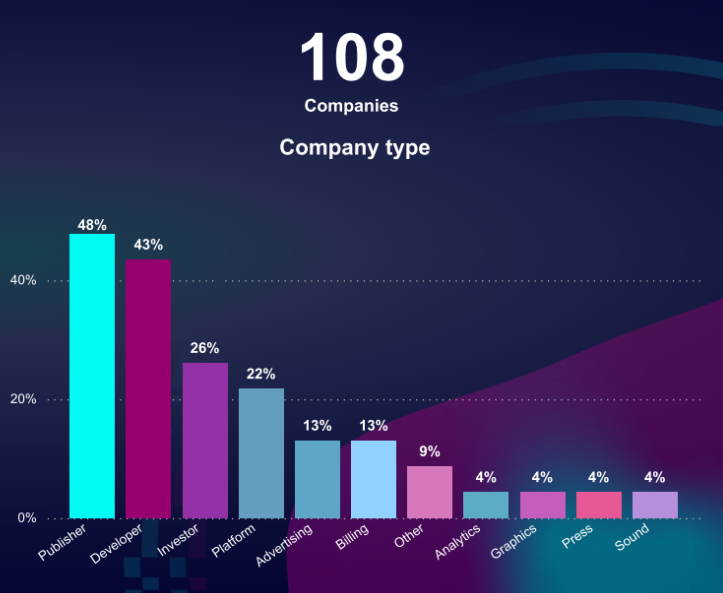 Distribution of participating companies by specialization (important: one company may have several specializations)
As for the representatives of the companies themselves, most of them were from the field of business development and sales — 39%, 28% of the guests ranked themselves as top management, the same number noted that they were engaged in marketing and PR. Only 6% of the event participants called themselves developers directly.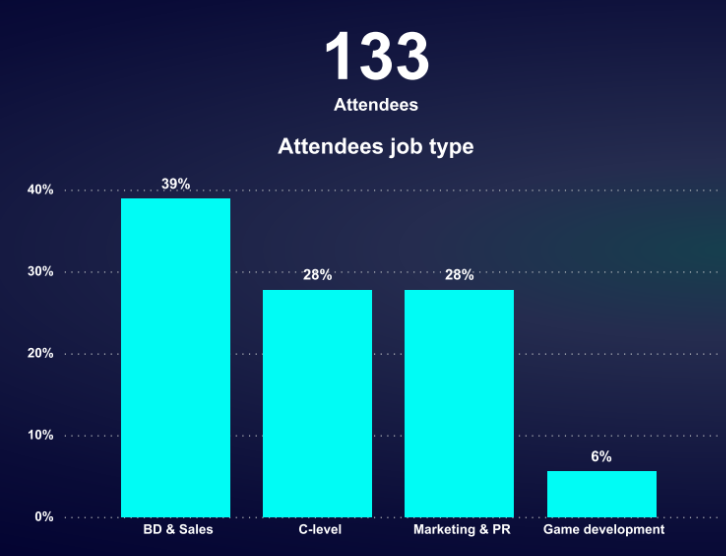 Distribution of guests by specialty
Recall that WN Connect is a meeting regularly held by WN Media Group for 100-150 people. The purpose of this series of events is to provide participants of the local game show with a platform for calm communication and exchange of experience.
The last WN Connect was the third in China. The second session was held in Shenzhen on March 30, and the first one was held there on December 21, 2022. To date, more than 400 representatives of the Celestial industry have visited all three events together.
Below are some photos from WN Connect Beijing'23.