A series of free webinars in English AI Talks today at 17.00 in Istanbul starts the second issue of K. His guests will be Anatoly Strutinsky, an AI enthusiast, and Tom Pigott, CEO of the startup Ludo.ai (generates game concepts).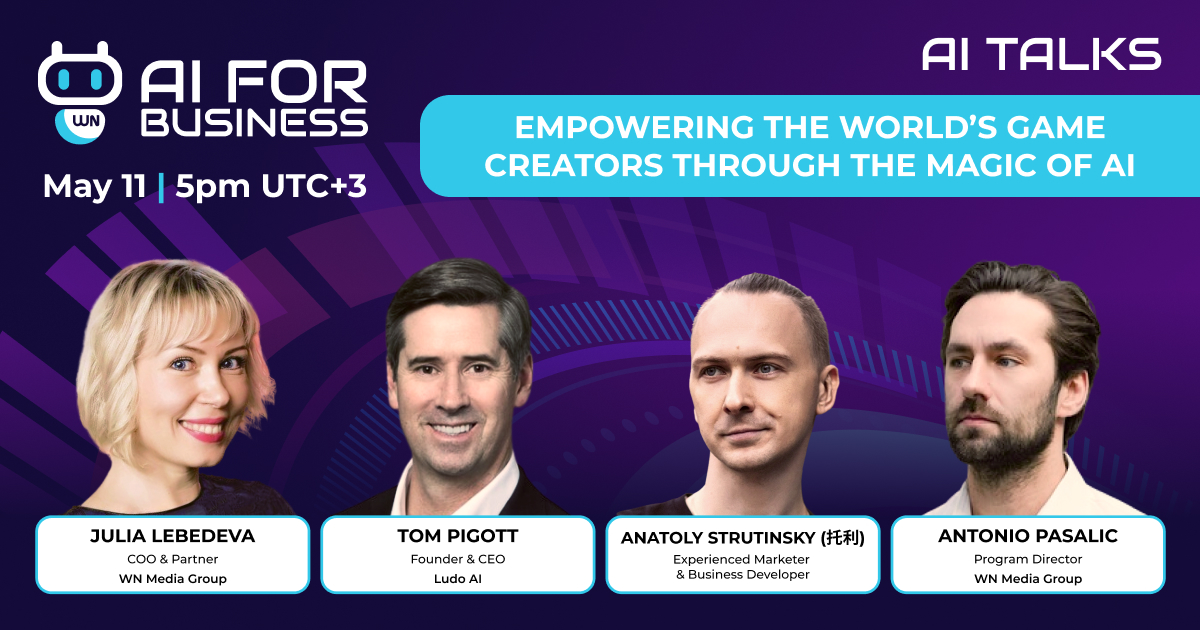 The title theme of the current webinar is: "The growth of opportunities for game developers through the magic of AI" (Empowering the world's game creators through the magic of AI.) As you can guess, we will talk about what tools have appeared in the gaming teams over the past six months.
The webinar with the participation of Anatoly and Tom will be hosted by Yulia Lebedeva, Chief Operating Officer of WN Media Group, and Antonio Pashalich, Program Director of the group.
A series of AI Talks webinars is timed to coincide with the summer debut of the AI For Business conference, which will be devoted to the use of artificial intelligence and neural networks in games, marketing and fintech. The event will be held on June 7-8 in Istanbul.
You can register to participate in the webinar at this link. By the way, by registering, you automatically become an online participant of AI for Business.