We are publishing a new list with gaming vacancies. This week they are wanted: senior game designer at Playkot, game designer of hyper-casual games at Azur Games and sound designer at ExoGenesis.
The selection was prepared by Marina Lopatina, Director of Business Development of Talents In Games. Recall that this is a job search service and a recruitment agency.
Marina LopatinaSenior Game Designer at Playkot (Remote work)
The company is known primarily for the games SuperCity, Age of Magic and Spring Valley.
Now Playkot needs a senior-level game designer who will join the SuperCity team and accelerate the financial growth of the project.
Responsibilities:
building an economically balanced content sales system (offer system);
implementation of the general principles of content sales in future solutions;
review of solutions from other areas of game design;
collaboration with the owners of other areas to monetize new content;
analysis of modern monetization solutions in the gaming market;
monitoring and analysis of changes that are added to the game.
Requirements:
more than two years of experience working on successful projects;
the presence in the portfolio of cases of successful work on monetization — its implementation, processing, etc. A big plus will be the experience of building and balancing the system of offers at the level of the game;
experience in modeling new processes in the game. The advantage will be knowledge of economics and economic models;
ability to work with analytics (formulate queries and work from dashboards). Willingness to work with analysts to improve monitoring and bring it to a new level;
experience of review and mentoring.
SuperCityGame designer of hyper-casual games at Azur Games (Remote work)
Azur Games is a developer and publisher of mobile games, which has projects such as AXES Metaverse, State.io , Harvest.io , Stack Ball, Worms Zone.io and World War Heroes.
In total, the company's games have been downloaded over 4 billion times.
Azur Games is looking for a game designer with experience in the hyper-casual or casual direction, who is able to generate new ideas.
Responsibilities:

creating hyper-casual mobile games in an iterative process: prototype, test, decision-making on the development of a prototype into a game;
work with the full cycle of game design: concept, gameplay, levels, environment, reward systems, complexity, balancing, etc.;
improvement and optimization of the prototype and game production process;
search for new ideas and trends for a mass audience.
Requirements:
at least two years of experience as a game designer in the hyper-casual or casual direction;
experience with Unity;
portfolio with released games;
confident knowledge in the field of game design. It is necessary to understand gameplay mechanics, product metrics, level design and UI/UX;
the ability to deconstruct games and identify their strengths and weaknesses;
design thinking and a user-oriented approach to game development;
proactivity and initiative.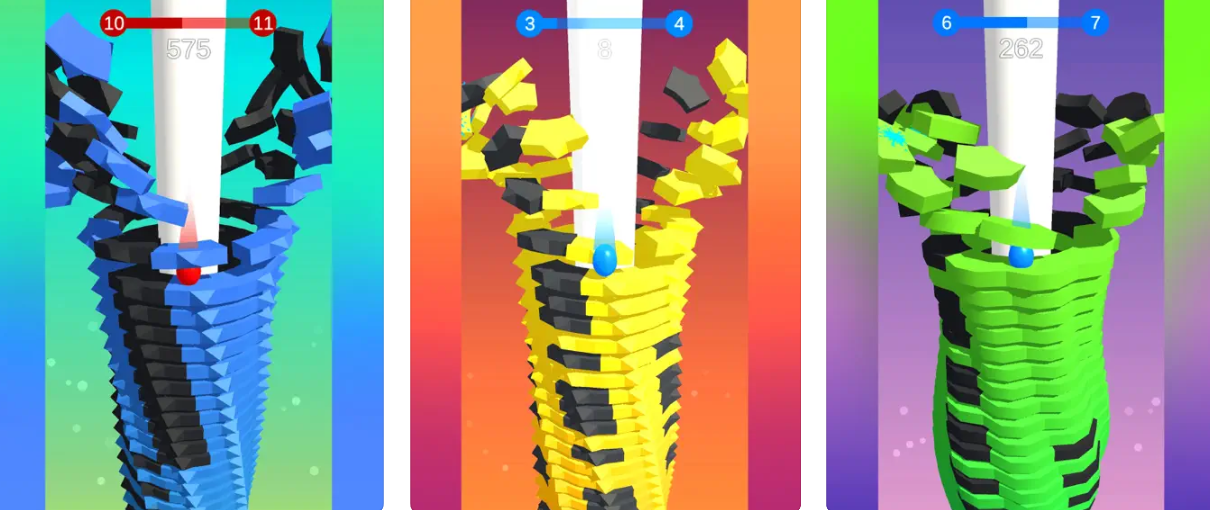 Stack BallSound Designer in ExoGenesis (Remote work)
She is currently developing a 2D metroidvania inspired by the Ori and Hollow Knight series.
The studio is in search of an experienced sound designer.
Responsibilities:
creating music and sound effects for the game;
audio content integration;
close interaction with the team and work with feedback.
Requirements:
experience in the development and implementation of sound design for at least two years;
experience with C#;
passion for games and game sound;
it will be a plus: the presence of released midcore projects, experience working on 2D-dimensional or platformers, the presence of traditional music education or education in the field of sound engineering, possession of musical instruments.