We are publishing a new list with gaming vacancies. This week they are wanted: a middle-level product analyst at Azur Games, a game producer at Playkot and a game designer at Airicore.
The selection was prepared by Marina Lopatina, Director of Business Development of Talents In Games. Recall that this is a job search service and a recruitment agency.
Marina LopatinaMiddle-level product analyst at Azur Games (Remote work)
His portfolio includes projects such as AXES Metaverse, World War Heroes and Modern Strike.
Now the company needs a product analyst who is ready not only to analyze the figures, but also to give practical recommendations based on research results.
Responsibilities:
working with key product metrics: Retention, ARPU, DAU and others;
search for project growth points using analytics;
analysis of events, features and game activity;
creating and maintaining dashboards in Tableau;
hypothesis generation, analysis of A/B tests;
conducting A/B tests and evaluating their results.
Requirements:
confident knowledge of mathematical statistics and probability theory;
ability to work with large amounts of data;
knowledge of Python and SQL at a good level;
sincere interest in the gaming industry.
AXES MetaverseGame producer at Playkot (Remote work)
The studio is known primarily for the urban planner SuperCity and the battler Age of Magic.
The company is looking for a producer for the Age of Magic team. He will need to maintain a balance between the interests of business and users, take over the product strategy and take the game to a new level.
Responsibilities:
formation and implementation of a product strategy;
setting and broadcasting goals for the game in general and for individual areas in particular;
maintenance of product work standards: formation of hypotheses, analysis, preparation of product conclusions;
product team development, including hiring.
Requirements:
experience working as a lead or producer on a successful frituplein project for at least two years after the launch of the game;
knowledge of the market of mobile free-to-play games, including midcore RPGs and strategies;
the ability to deeply analyze competitors. Understanding where to get the necessary data and how to interpret it;
understanding the fundamental structure of mobile game marketing and how changes in the product can affect marketing;
the ability to work with analytics and not assume that "analytics are done by analysts";
the experience of forming a strong product team from both people and processes;
good understanding of development processes, ability to make effective product decisions;
the ability to communicate your thoughts clearly, the presence of systemic thinking;
the advantage will be knowledge of English at a level sufficient for free oral communication.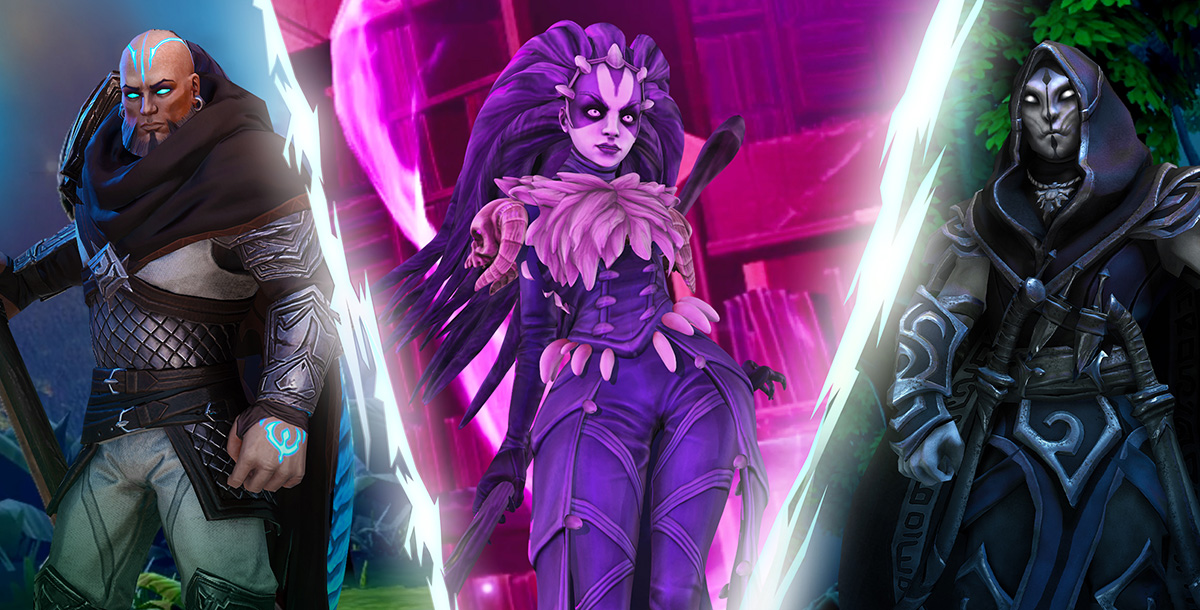 Age of MagicGame Designer / Product Owner in Airicore (Remote work)


Airicore is a mobile game developer specializing in hyper-casual projects. The studio worked on such titles as State.io , Clash of Dots and Dead Raid. The total audience of its games exceeds 85 million people.
The studio is looking for an experienced game designer who can lead the development team.
Responsibilities:
plan the development and achieve the implementation of plans on schedule;
create a game update plan;
work with the Unity engine: build scenes, configure assets and configurations, design levels;
establish processes and build effective communication in the team;
responsible for game design, game balance, level design and economy. Correctly use game analytics and UA;
test builds, compile detailed feedback lists;
define your own tasks based on the problems that arise;
writing and updating documentation of developed features, drafting technical assignments for other specialties.
Requirements:
work experience in a relevant position for at least three years;
experience working on commercial projects that have reached the release, the presence of their own projects and prototypes;
the ability to see non-obvious problems and find ways to solve them;
experience in managing the product backlog and prioritizing tasks;
understanding market trends and monetization strategies;
understanding analytics and experience in data-driven decision-making;
experience with level design;
confident use of Unity and Google Tables;
experience working with analytics services, the ability to build funnels.
high level of responsibility and independence;
activity, initiative, creativity, great gaming experience and a lot of watching in art and game design;
competent argumentation and the ability to give and receive feedback.
State.io